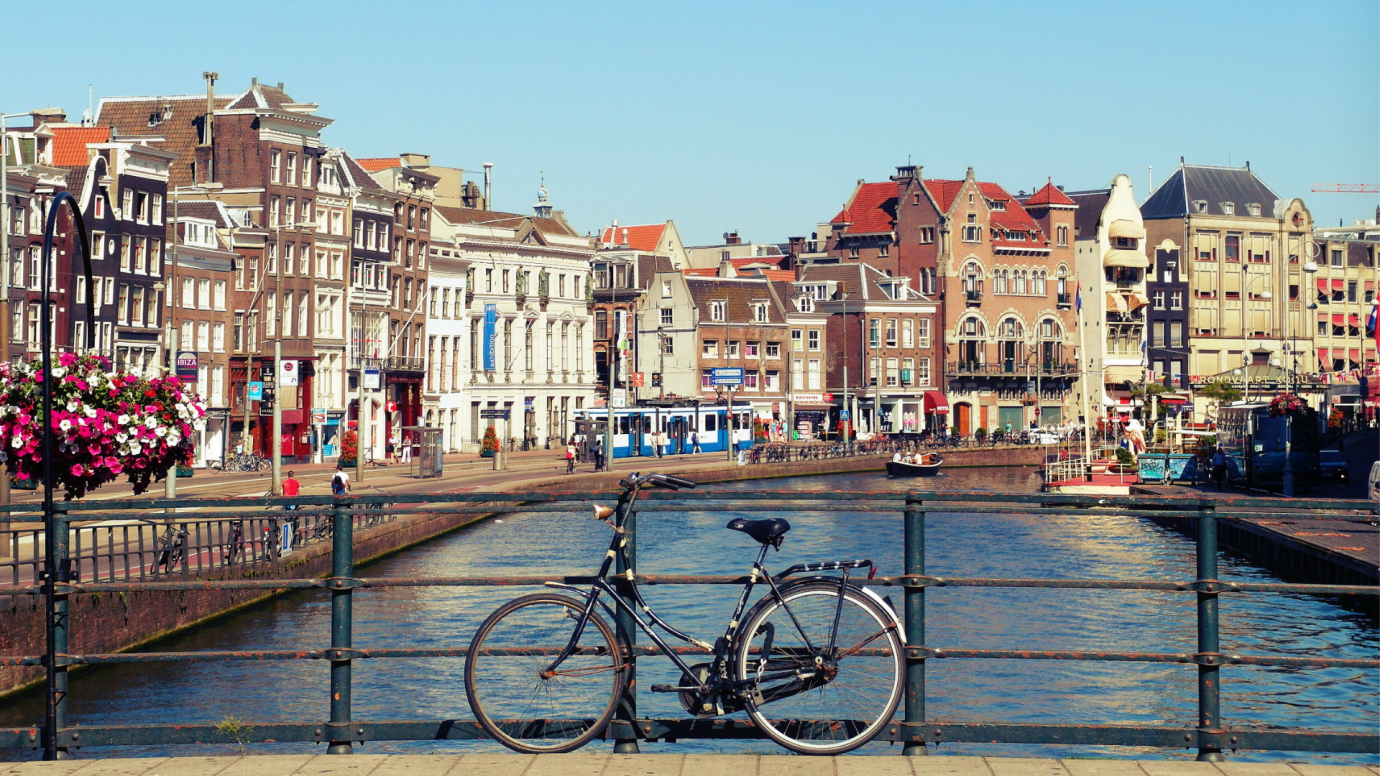 Each year, students from around the world flock to the multicultural city of Amsterdam, ready to take their first step into higher education. The city itself is home to more than 120,000 students, making it the ultimate destination for those wanting to study abroad.
Choosing to study in Amsterdam will allow you to experience the booming industries, flourishing economy and abundant job opportunities in the city after you graduate, and there are plenty of options for undergraduates who are looking for an extra source of income during their studies too.
Whether you're studying a bachelor of business administration, masters in business or an MBA degree, working part time is a great way to fund your study in Holland and get first-hand experience in your chosen industry.
Before you start looking for jobs in Amsterdam, you first need to check whether you need a work permit or not. A work permit is called a tewerkstellingsvergunning or TWV in Dutch and requirements for the permit will vary based on your nationality. This blog will therefore outline all the rules surrounding part-time work as a student studying in Amsterdam, so you don't run in to any nasty surprises!
Work permit requirements for international students:
Students from Switzerland or the EU don't need a work permit in order to work alongside their studies and there are no restrictions on the total number of hours that you can work. If you are a non-EU student, however, you will need a work permit and will be restricted to working 10 hours a week in order to prevent you working overtime alongside your study in Amsterdam. 
Courses in Netherlands have set dates for term time and holidays too, during which non-EU students can pursue full-time seasonal work. This only applies to the months of June, July and August.
Only your employer can apply for your work permit from UWV Werkbedrijf and the process usually takes around five weeks. It's important to remember that you can't start working until you have received your work permit and doing so will mean losing your residence permit and facing a hefty fine!
Language requirements for part-time work:
In terms of language requirements, candidates applying for most part time work don't need to be able to speak Dutch, although a basic level is always handy. Although speaking Dutch isn't a requirement, it would be a good idea to try and learn the language during your time studying courses in Netherlands. It will make it easier to meet the local people and other students too!
Further requirements
In order to work in the Netherlands, students from the EU will be required to have:
Insurance: Any students wanting to study in Holland and work at the same time will need Dutch health insurance.
BSN (Burgerservicenummer): A unique social security (BNS) number is provided to each citizen upon arrival in the Netherlands and is needed in order to apply for student health insurance.
Further requirements for non-EU citizens include:
BSN (Burgerservicenummer): A unique social security (BNS) number is provided to each citizen upon arrival in the Netherlands and is needed in order to apply for student health insurance.
Residence permit with authorisation: Those who have graduated and go on to pursue further studies such as an MBA degree, will need a new residence permit in order to work while they study. This will either be a permit for highly skilled migrants or a residence permit if you do not have a job yet but would like some time to find one. This permit is called a 'zoekjaar' in Dutch.
Searching for a quality business school in Amsterdam? IC University of Applied Sciences – Amsterdam is the perfect choice. We offer bespoke bachelor of business administration and MBA courses, designed to train the entrepreneurs of tomorrow.