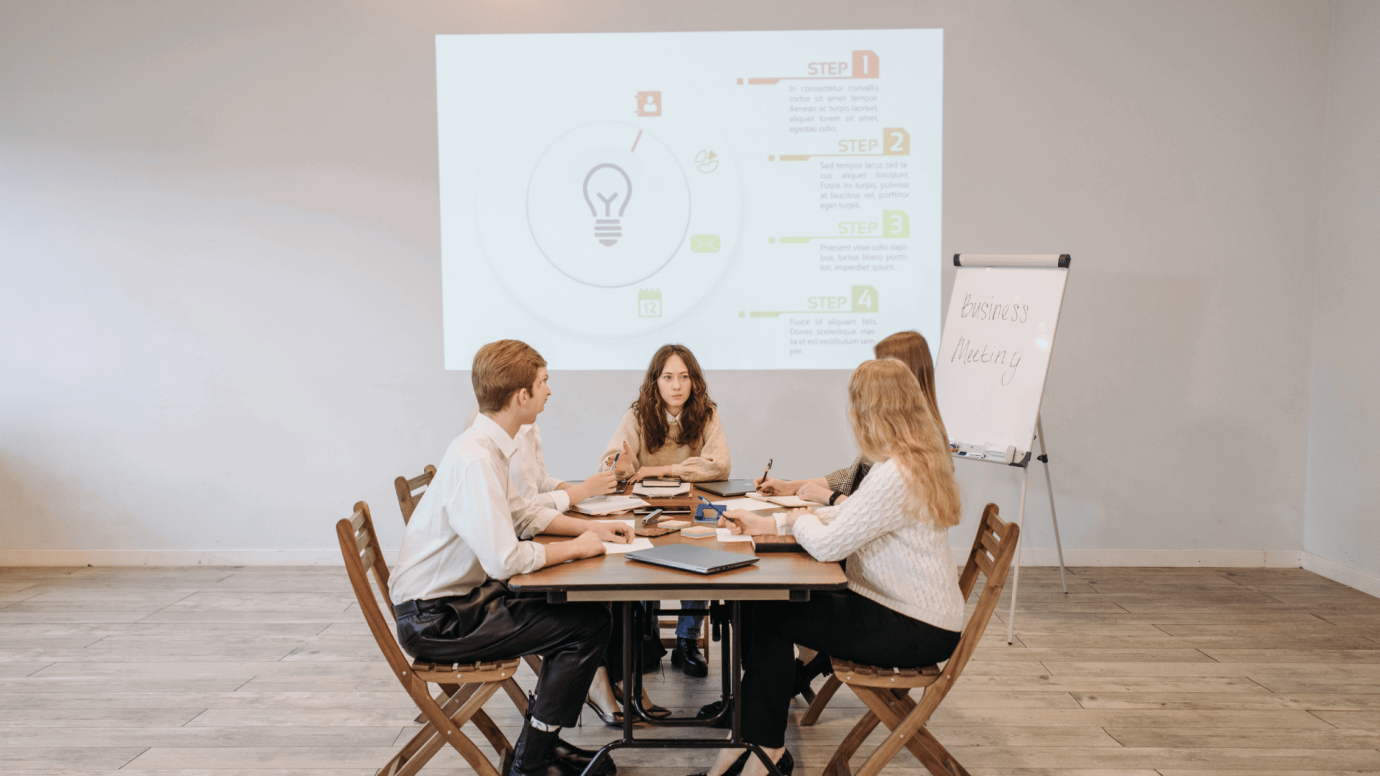 Our society runs on business and gaining an in-depth business knowledge can help you thrive post-graduation. After achieving a business administration degree, you will have a well-rounded understanding of business management, economic concepts, finance and how different industries intersect with one another which will serve you in your personal and professional future.
A business degree doesn't just serve those with the goal of working in business, you will gain knowledge that will allow you to thrive in industries including education, healthcare, music, retail and much more. On this course, you will develop an entrepreneurial spirit, that will help you turn ideas into action and theory into practice.
If you're interested in business but not sure what course to study at university, you might want to learn more about achieving a bachelor's in business administration. A BBA is one of the most popular business education degrees that prepares students for managerial positions and improves communication and administration skills which transfer to a range of industries. This course can be a great introduction to the business world and will equip you with critical thinking and strong decision-making skills to get ahead in your career. There is an infinite number of jobs you can progress to with a BBA degree, from business manager, business consultant, marketing or advertising roles, a human resource manager or an entrepreneur.
What will I learn?
Dependent on what university you choose to study your business administration degree at, the syllabus and teaching style will vary slightly. You may see different course options at different schools e.g. a bachelor of science in business administration or a bachelor of business administration. Students enrolled on a bachelor of science in business administration will learn more about business models and theories and how to identify how theories can be applied in the business world. 
A bachelor of science in business administration offers more of a scientific outlook on business so graduates will have more specific knowledge in STEM-related topics including economics, maths and statistics. However, a bachelor of business administration is more similar to a liberal arts course and offers a broad understanding of various disciplines in the business field. Both courses are highly-regarded qualifications and you need an understanding of both the scientific and the creative aspects of business if you want to succeed. The most important thing when choosing a course is to ensure that it offers a diverse syllabus.
Generally, you can expect to study some of these topics on a BBA:
Business organisation
Business communication
Fundamentals of accounting
Business mathematics
Management concepts and practices
Organisational behaviour
Managerial economics
Management accounting
Business environment
Business statistics
Marketing management
This comprehensive curriculum will prepare BBA students for the corporate world and help enhance their confidence to make business decisions themselves.
How much will a BBA cost?
BBA fees will vary depending on the institution and location you choose to study in. At IC, tuition fees are around €12,500 although there are often special offers available, and payment plans to help spread costs over time.
Who can study a BBA?
Although the average age to start a bachelor of business is 17-25, there are many mature students too and you can enrol on the course at any age as long as you have the right qualifications. If you want to apply for a business administration degree, make sure you meet all the admissions requirements for your preferred university choices. Although BBA requirements will vary from school to school, you can assume most courses will expect a high school transcript along with some specific grades and a personal statement demonstrating why you're interested in the course.
Want to study at IC University of Applied Sciences – Amsterdam?
IC University of Applied Sciences – Amsterdam offers a popular and highly regarded Bachelor's in Business Administration course. If you achieve a Bachelor of Business Administration degree at IC University, you will graduate equipped with the entrepreneurial skills necessary to kick-start your career and establish your own company, acquire a firm, or secure a managerial position within an established organization.
At IC University, many of the teachers are successful entrepreneurs already so they will challenge and encourage you to come up with unique ideas and smart, practical business solutions. Studying at IC also gives you access to a wide network of industry connections within the business sector, which will allow you to increase your chances of securing employment after completing your studies in business administration.
What next?
If you are an ambitious learner with a passion for business and the goals of becoming a leader – this could be a great bachelor's course for you. By studying a BBA, you are making an investment that will serve you well into your career; you will be equipped with the business knowledge you need to make a future for yourself.