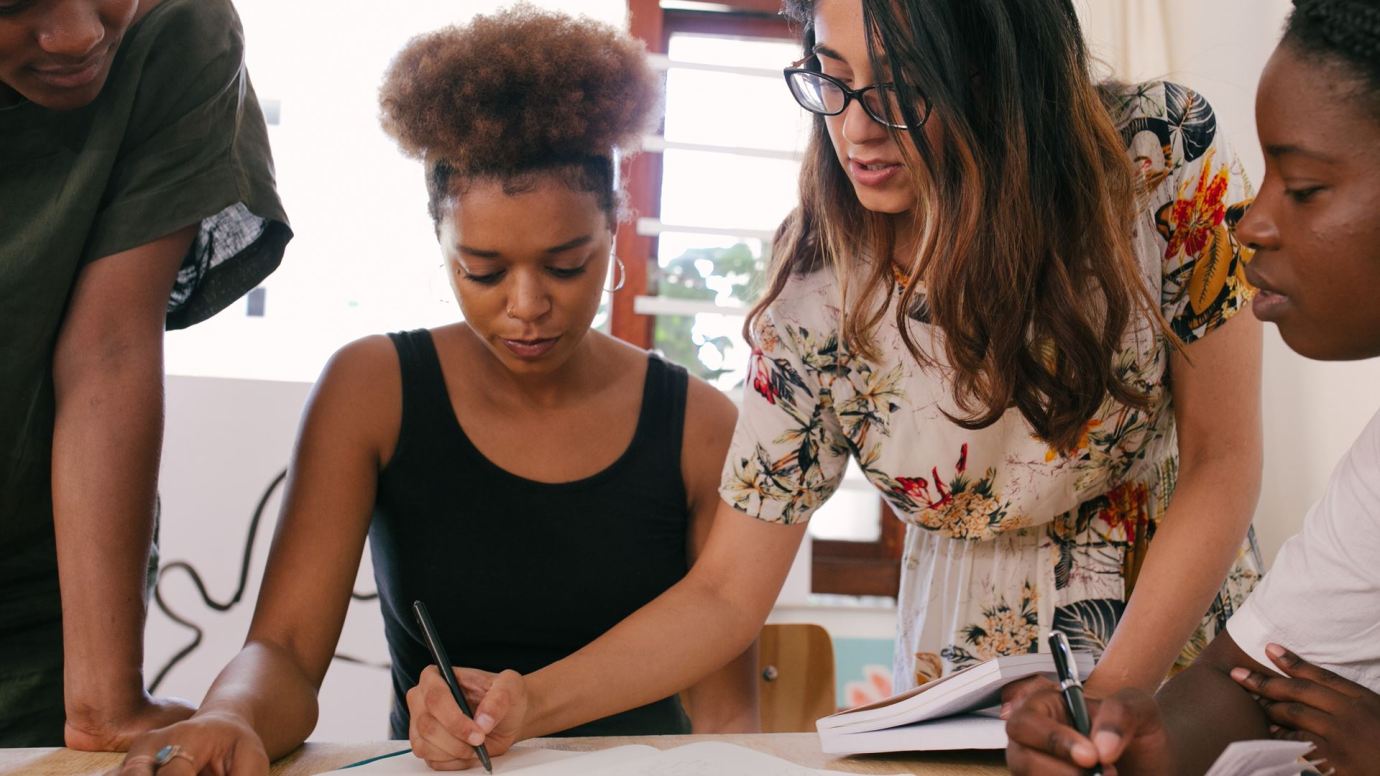 Whether you're an aspiring entrepreneur or want to become a CEO at one of your favourite companies, achieving a business education will help you to get to where you want to be. Bachelor's, Master's and MBA programmes offer numerous benefits and will allow you to develop a significant amount of knowledge about the industry whilst also enhancing core business skills such as communication, time management and organisation.
What is business education?
Business education involves learning the skills needed to run, manage and grow a company. By enrolling on a business programme, you will learn about the various departments and components that make up a successful company ranging from an efficient and accurate accounting department all the way through to a marketing team that can deliver captivating campaigns.
Typically, if you are just starting out in your business career, you could think about pursuing a bachelor's programme which will provide you with a good foundation in the subject. More advanced students can think about enrolling on a master's programme, many of which offer particular specialisations in areas such as marketing and finance, allowing you to study a course that is tailored to your goals.
For those who have significant business experience, the highly-coveted MBA programme is appropriate and can unlock doors to a number of potential opportunities. Not only do MBA programmes teach you how to build a business, but they are also an excellent networking opportunity.
How will business education look in the future?
As a result of the COVID-19 pandemic, much of the business education industry has moved online, with many classes being taught remotely. This is likely to stay given the benefits it offers including increased flexibility and affordability. Even before the pandemic struck, the number of students enrolling on online learning programmes was increasing with AACSB reporting that online MBA programmes experienced a 50% growth in 2019.
Additionally, business education programmes are likely to involve more practical elements such as company visits and internships; many universities are now focusing on a learning-by-doing approach. At IC University of Applied Sciences – Amsterdam, there is a strong emphasis on giving students opportunities to experience life in a business while studying. This allows them to work out what types of roles they might be interested in and will give them the chance to put their knowledge into practice.
What is the importance of business education?
You may look at the likes of Mark Zuckerberg, CEO of Facebook, and Steve Jobs, Founder of Apple, and wonder whether it's worthwhile pursuing business education. Both entrepreneurs famously dropped out of their higher education programmes and created two of the biggest global companies with little to no experience in the business world. However, the benefits of gaining a formal business qualification should not be discounted.
One great example of a successful entrepreneur who has used his business qualification to build a company is Piet Hein Smit, director and owner of XXS. Piet graduated from IC in 1989 and by the age of 26 had built his own creative agency. That same agency now has 71 employees in an office located in Schiphol East.
By studying for a business degree, you will gain an insight into different business areas such as accounting, finance, marketing and product development. You will gain the ability to see how all of these departments are interconnected. For example, you might work in a company with departments dedicated to sales and marketing. Each department will have different goals but ultimately, these goals will be aligned towards a business mission. You will start to understand how these departments link and collaborate to achieve business goals.
Looking for a business programme? IC University of Applied Sciences – Amsterdam offers a Bachelor of Business Administration that is designed to provide you with the skills and knowledge you need to set up your own company. Discover more about our programme by visiting our website today.