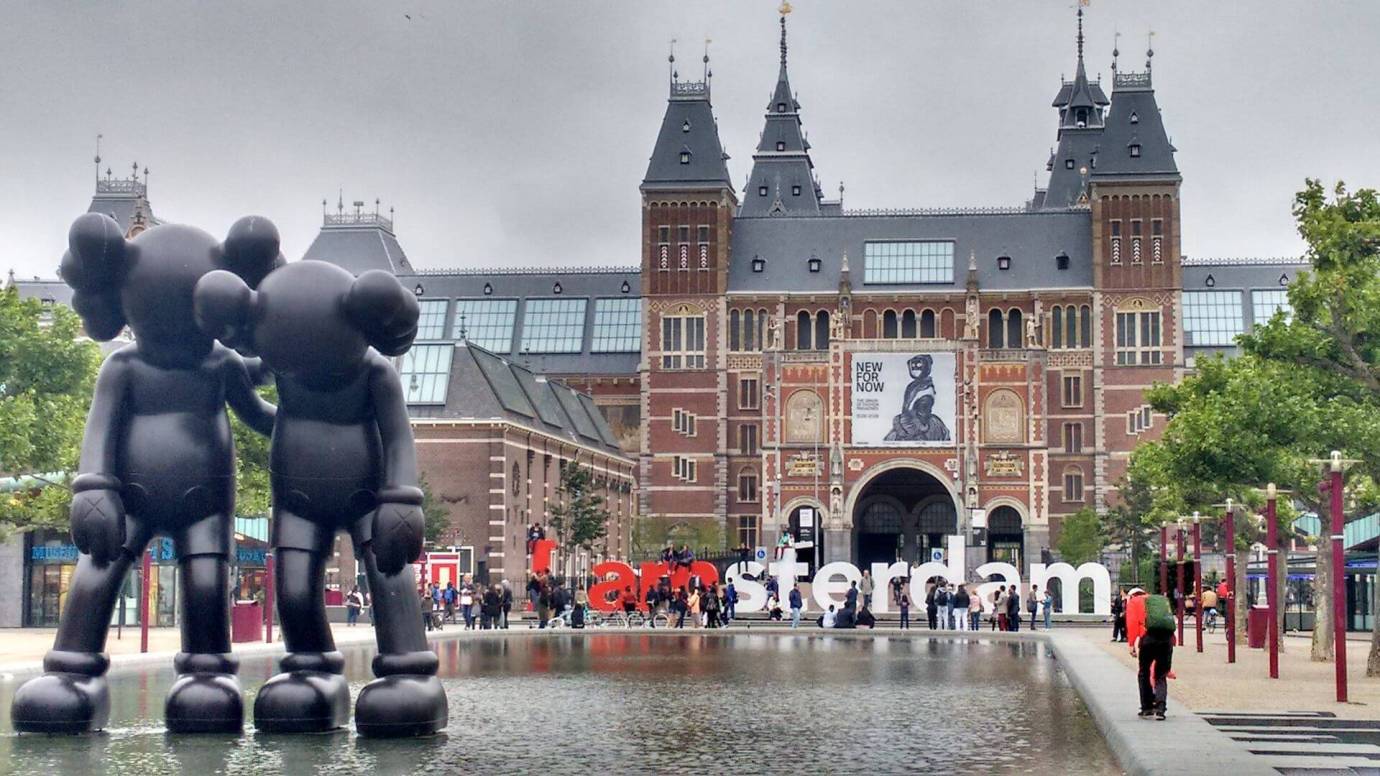 More and more students are opting to study a Bachelor of Business Administration or BBA degree and there are a number of reasons why. Due to the wide-ranging scope of the program, students are fully equipped to pursue a number of career roles after they graduate.
Combining theory with practice, BBA will significantly boost your prospects and provide you with the transferable skills to stand out to employers. Another growing trend we have seen in recent years is the number of students opting to study a BBA degree in Amsterdam. As a city known for its thriving economy, flourishing start-up scene and quality education system, it is no surprise that international students continue to flock to the city's BBA colleges each year.
Whether you want to elevate your career to a managerial position or even start your own company, this course provides you with the ideal knowledge and skills to achieve your goals. Read on to find out all the benefits of BBA program as well as why you should choose to study a Bachelor of Business Administration in Amsterdam.
Is BBA a good career option?
The degree is traditionally comprised of a wide range of subject areas from finance, marketing, finance and accounting, IT and human resources. This variation of sub-disciplines is one of the main benefits of BBA program, as students gain a solid understanding of different aspects of international business during studies, preparing them for a number of exciting job roles after graduation.
Some of the role's students would be able to pursue after successful completion of their studies include:
Accountant
Advertising
Financial advisor
Digital marketer
Trader
Human resources manager
Manager
Entrepreneur
Product advertising
By studying a Bachelor of Administration, students will learn how to manage a team, think strategically and use problem-solving techniques; key skills which enable BBA degree graduates to stand out to employers after graduation.
Not only do students studying a bachelor's degree in business administration gain the transferable skills needed to succeed in today's job market, but they are also constantly kept up to date with the latest business trends. These industry insights will further ensure BBA degree graduates can hit the ground running after graduation.
What is the importance of studying business administration?
Studying business administration prepares you for managerial roles in a number of sectors. By looking at different aspects of international business, you will understand how the different components of a company work and are interconnected, which is key for driving success.
A bachelor's in business is an especially important degree for entrepreneurs who wish to launch their own company and therefore need to know how to effectively lead a team and develop business plans to drive success.
Where to study a BBA in Amsterdam?
As the Netherland's hub for business, tech and innovation, there is no wonder international students continue to choose BBA colleges in Amsterdam. The city is a magnet for flourishing start-up companies as well as industry giants and therefore offers exciting employment opportunities for students after graduation.
If you are wanting to kickstart your business career in a city known for its booming economy, then studying the Bachelor of Business Administration (BBA) at IC University of Applied Sciences – Amsterdam would be a perfect place to start. You'll benefit from the school's principle of 'learn by doing', taking part in hands-on internships with IC University's growing network of partnerships with industry players and getting the practical experience you need to succeed.
Ready to discover exciting opportunities abroad? Apply today!